Only the Best Aquarium Heater for Your Fish Tank!
Pet ownership is a serious business and getting a new fish is no wishy-washy business. Fish aficionados should strive to create an aquatic environment that will soothe and help their fish thrive.
One way of doing so is by maintaining a steady temperature in their tanks, and the easiest product for this is a tank heater.
This article will review some of the best aquarium heater options on the market today, ones that will suit all types of tanks and water needs!
From small to large, saltwater to freshwater or tropical environments, we have something for everyone!
All products listed in this article were chosen by taking into consideration their efficiency, effectiveness, and ease of use.
7. Hydor Submersible Glass Aquarium Heater
🐠 Works Best for:
Betta Fish
Tanks 2-gallon and up
We're starting with a bang, or with a lack of one, to be more precise as this Hydor heater model is shock resistant and shatter-proof.
What's more, the system should suffer no damages in case it runs dry.
It also features a graduated scale that will help keep very precise track of the set temperature.
The Hydor Submersible can be placed horizontally and vertically in the tank and completely submerged.
Enjoy the Swim:
Uses the exclusive PTC technology (damage and breaking-proof)
Comes with a Manual
Long-lasting
Sinking Points:
Several reports of its starting to overheat
6. Mylivell Aquarium Heater with Thermostat
🐠 Works Best With: Fresh Water or Salt Water
This Mylivell aquarium heater is made of quartz glass and double seal material and boasts of having an advanced design.
This high-quality product is fully submersible even at 300W and safe to operate.
The heater can automatically adjust the temperature (from 65 to 93 degrees Fahrenheit) and easy to track thanks to the simple display.
Enjoy the Swim:
Works in both saltwater and freshwater aquariums
Comes with two suction cups that attach easily to the aquarium
Polarized plug that prevents electrical shocks
Sinking Points:
Rather short cord
Attention! Several reports of its having broken down or even shattered in the tank
5. Aqueon Submersible Aquarium Heater
🐠 Works Best for:
Self-Sustaining Environments
First-Time Fish Owners
The Aqueon Submersible Aquarium Heater is, as expected, fully submersible and was constructed to be shatter-proof.
To make it even safer for your fish, it comes with an automatic safety shut off feature and overheat protection.
This ensures that, even if you forget to turn it off, it will continue to maintain the integrity of the aquarium environment.
You also get a visual reminder that the heater is working thanks to its LED light.
Enjoy the Swim:
Works best with tanks up to 55 Gallons
Made of shatter-proof, thermal quarts glass – designed to absorb impacts
Comes with a Lifetime Limited Warranty
Programmed to turn off automatically if the heater is not adequately submersed
Sinking Points:
Several claims of the heater's thermometer being off mark
4. ViaAqua Quartz Glass Submersible Heater with Thermostat
🐠 Works Best for:
First-Time Fish Owners
Simple Aquarium Systems
This ViaAqua heater's simple indication system and built-in temperature regulation make it simple and safe to use both by experienced fish keepers and new owners.
Users tend to view this model as very aesthetically pleasing as well since it can fit very nicely even in more elegant aquatic environments.
This ViaAqua heater is made of high-quality, break-resistant quart glass, and comes with suctions cups to attach it to the aquarium.
Enjoy the Swim:
Built-in temperature regulation
Visible temperature settings
Fully submersible and can be used in freshwater and saltwater tanks
Simple installation process
Sinking Points:
There seem to be some shipping problems (item arrived broken)
Several reports of its not heating as it should
3. Eheim Jager Aquarium Thermostat Heater
🐠 Works Best With: Fresh Water or Marine Water
The Jager aquarium heater is fully submersible and programmed to automatically shut down if it detects too low water levels.
Also, thanks to its Thermo safety control, you can be sure it won't be "running dry".
This device features a TruTemp dial that recalibrates it in order to ensure its precise temperature regulation.
Enjoy the Swim:
Made of shatter-proof and shock-resistant laboratory-grade glass
Features an On/Off indicator – verifies the heater functions
Comes with suction cups, a mounting bracket, and a long cord
Sinking Points:
Several reviews claim that the temperature must be constantly adjusted
Might run several degrees hotter than expected
Suggested: Fish are not the only pets living in tanks (obviously) so why not equip your turtle tank too? Perhaps you need a new filter, a new background?
2. Finnex Electronic Controller Aquarium Titanium Tube
🐠 Works Best With: Tank Systems that Require Strength and Durability
The Finnex aquarium heater is designed with larger tanks in mind as you can use it without a problem in aquariums up to 120 Gallons.
Its Precision Electronic Control will also make it easier to control and adjust the water temperature as needed.
The LED indicator will help point out when the system is working, and the included suction cups will keep the heater in place.
This Finnex model features a titanium heating element covered in a protective guard that ensures your fish and the surrounding equipment are both safe.
This is definitely one of the best aquarium heater variants if you are looking for a durable, highly-resistant system for your fish tank.
Enjoy the Swim:
Durable, corrosion-resistant heating tubes
Compact and easy to hide too
Precise temperature control
Safe for use in both freshwater and saltwater environments
Fully submersible and comes with a long cord
Sinking Points:
Might break down sooner than expected
1. Aqueon Pro Submersible Heater
🐠 Works Best With:
Large Capacity Tanks
Fresh or Saltwater Aquariums
Aqueon is here with yet another great heater in the form of the Pro Submersible heater.
Just as the previous Aqueon model on this list, this is a shatterproof and fully submersible system.
It can be used in both freshwater and saltwater environments and features an electronic thermostat for more accurate temperature settings.
You will also find it easier to keep track of the temperature and system's operation thanks to its LED lights.
These will be Red if the system is heating, and Green when it is not.
The Aqueon Pro heater should ensure a constant and accurate temperature, and thus provide a safe environment for your fish.
Enjoy the Swim:
Limited Lifetime warranty
Various wattage options
Comes with an Auto Shut Off features in case it overheats
Made to be shatterproof and nearly indestructible
Sinking Points:
Several reports of its stopping working within the first year
Conclusion: Let's Heat Things Up! (but Not Too Much)
The products and information above have hopefully taken some of the guesswork out when it comes to choosing the best aquarium heater for your fish, their requirements, and even your home.
Know of any other great heaters for the aquarium that worked great for your fish? Then tell us all about them!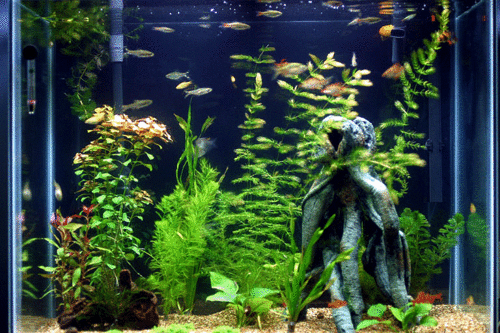 Recommended Read: Help & Advice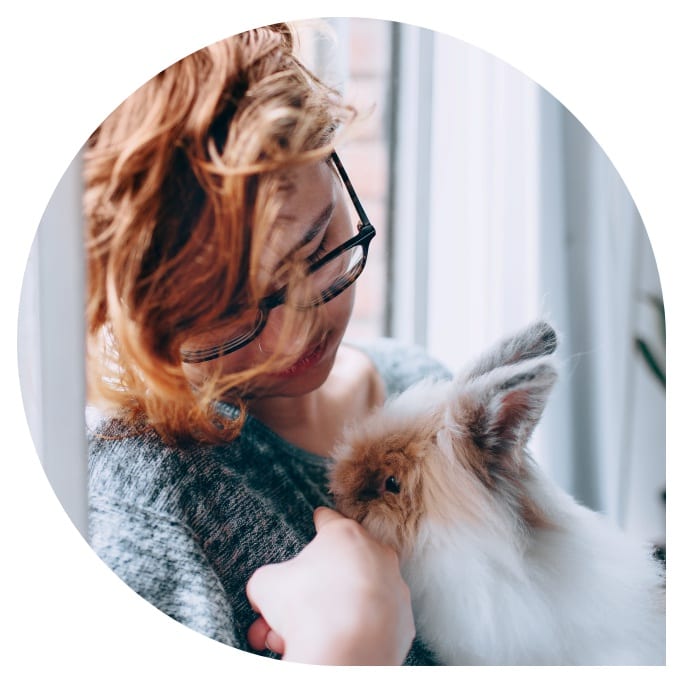 Roxane is a self-professed animal lover that has had her fair share of companions. From the tender age of 5 till now, she's had cats, dogs, rabbits, bunnies, turtles, fish, hamsters, guinea pigs, and even a chicken and rooster pair. With such a vast experience, it's no wonder she's written and will continue writing about the best toys and accessories for various pets.