So, you have a cat lady friend or are on your way to becoming one? Welcome to the club, we are a friendly bunch!
But what can you get a cat lover that they might lack and which they'll love too? A funny gift, a useful one, a thoughtful, or actually wearable one?
So many options, so hard to choose, but we're here to make things easier!
Scroll down and see our selection of cat lady gifts that your friends will love receiving! Or which you'll love getting for yourself, no shame in that! 😉
Cat Lady Gifts: 25 Ideas
I. Fun and Funny Gifts
Next up, we have a selection of fun and funny gifts for cat lovers that bring out the cat lady in all of us. Be them funny magnets or jokes or just silly stuff, you will get at least a giggle thanks to these.
1. Late for the Sky Cat-Opoly
2. Kikkerland Cat Butt Magnets
3. Nacisse' The Original Cat Beard Mug
4. Astro Cat Enamel Lapel Pin by Pinsanity
5. Poster Revolution The Big Bang Theory Sheldon's Soft Kitty SInging Plush Toy Cat
II. Wearable Items
What better way to show that you love your cat than by wearing a cool shirt that shows just this?
You don't even have to have a cat (yet) to enjoy these wearable cat lady gifts.
1. Cute Animal Socks for Girls – Funky Novelty Socks
2. JJMax Women's Cute Kitty Cat Paws Socks with Paw Prints on Toes
3. Sorry I Can't I Have Plans with My Cat Mens & Ladies T-Shirt
4. Romwe Women's Cat Print Sweatshirt Long Sleeve Loose
5. Isaac Morris Ltd Pusheen Cat Face Backpack
III. Useful or Usable Gifts
So, I will begin this list with a list of very useful gifts that any feline owner will benefit from using.
1. Fred & Friends FUNNY Side Up Cat Silicone Egg Mold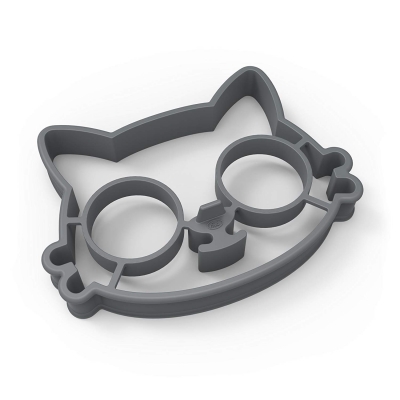 2. Fred & Friends STOP KITTY Wine Bottle Stopper
3. 2 Pack Ilyever Funny Cute Cat Coffee Mugs for Crazy Cat Lovers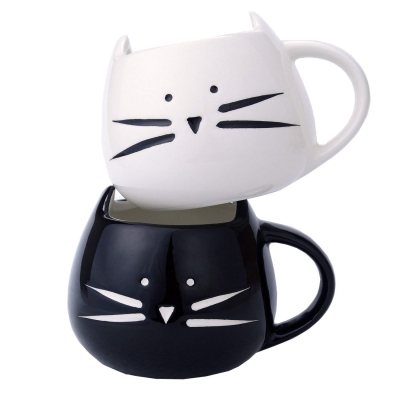 4. MindKoo Bluetooth Headphones Over-Ear Wireless Headphones Cat Ear
5. SMATI Stick Umbrella Dome Transparent
IV. For the House
Also useful, but more house-oriented, check out these items that will fit any interior decor and will receive an approving Meow! as well.
1. Outback Jack Outdoor Cat Enclosures For Indoor Cats
2. Evelots' Over the Door Hanger-Kitty Cat-2 Hooks
3. PyroPet Candles Kisa Candle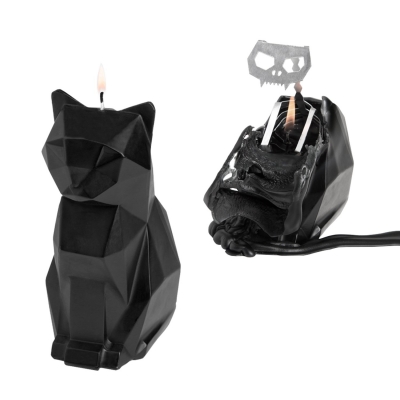 4. Sleepwish Cat Fleece Throw Blanket
5. Fred & Friends Kitty Drink Markers
V. Crazy Cat Lady 101s
Can I actually call this a list of cat lady gifts if I don't include a category for all the crazy cat ladies out there? (proud one right here)
These crazy cat lady gifts will delight anyone with a penchant for loving cats – and with a good sense of humor.
1. NobleWorks 'Cat Lady Starter Kit' – Funny Birthday Greeting Card with Envelope
2. The Extraordinary Life of the Most Amazing Cat on the Planet by Lil BUB
3. The Oatmeal's How to Tell If Your Cat Is Plotting to Kill You
4. Crazy Cat Lady Action Figure
5. Crazy Cat Lady Game
Wrapping Up this Gifts Lists
So there you have, these are my X suggestions for the perfect cat lady gifts ranging from the useful to the funny, the house-oriented to the wearable ones!
Don't forget to check back often, we'll continue updating it! 😉
What about you, what is the latest cat lady gift you've bought for a friend or yourself? Or which items should be on this list but aren't? Comment and let me know!
Recommended Read: Cats & Kittens
Olivia is at her happiest when she is cuddling (with their acceptance, of course) her two cats: Max and Moxie (totally intended). When she is not spending time with her beloved felines, Olivia is busy writing about the toys they play with and the things they use. Proud Cat Lady in the making!