Its that time of year when Christmas gifts ideas start popping up! We start thinking about these presents for our friends and family – that is, if we haven't already begun getting them already.
Many of us are animal and pet lovers, and there are many different types of pets. So with that image in mind, I thought I would gather a little list of novelty pet-themed gifts available out there for everyone!
Whether they are dog lovers, cat lovers, or rabbits and other small animal lovers, you will find some great Christmas gifts ideas for them all in here! Did we mention you can find gifts for your beloved pets also here as well?
Christmas Gifts Ideas for Pet Owners 
I. Let's start with our DOG-loving friends and family:
1. Inky Penguin Dog Father Mug and Coaster Set
2. 
Naanle Animal Dogs Canvas Tote Bag for Outdoors
3. Hannah Coates' Berties Gift Dog Story Book
II. For our CAT lovers, these may just be the purrfect idea:
1. Visitors Must Be Approved by the Cat Mug
2. Sass & Bell Wooden Carved Cat Coasters
3. Tooarts Cat Wine Bottle Holder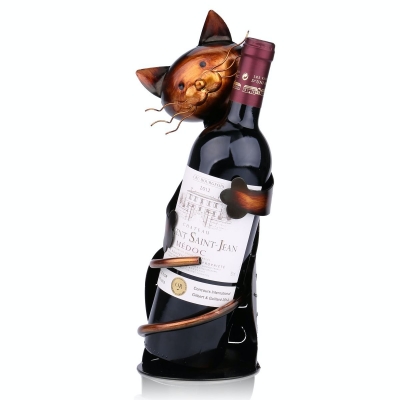 III. And if they (or you) love BIRDS, you might adore these:
1. STHstore " I WORK HARD SO MY BIRDS CAN HAVE A BETTER LIFE. "

Mug
2. The Home Fusion Company's Duck Door Stop 
IV. For those of you who like GUINEA PIGS very much:
1. ThisWear Guinea Pig Lover Gifts I Am 2 Guinea Pigs Past Normal Gift Mug
2. RED OCEAN Guinea Pig Sign 
3. A Guinea Pig Christmas Carol (Classics) – Charles Dickens
4. Socksmith Womens' Novelty Crew Socks "Guinea Pigs"
V. And for our HEDGEHOG lovers and owners:
1. JONES Cute FOREST FRIENDS – HEDGEHOG FAMILY – Novelty Rustic Style Resin Ornament
2. Fallen Fruits Hedgehog Boot Brush
3. Peyan Cute Forest Hedgehog Holiday Succulent Pots with Drainage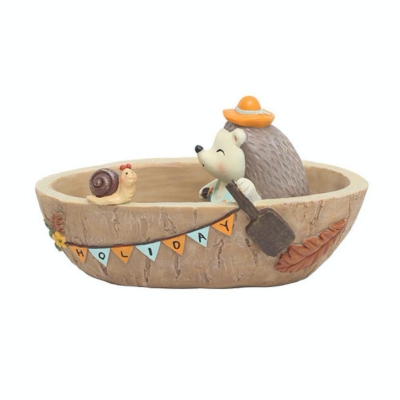 VI. Let's not forget the RABBIT owners amongst us:
1. Carousel Home Take Me Home Chunky Knitted Rabbit Door Stop
2. Inky Penguin's Crazy Bunny Lady Mug and Coaster Set
3. Key Racks Rabbit Lovers 3 Hook Wooden Rack 
Christmas Gifts Ideas for Pet Owners:
Conclusion
Just remember: this is just a small selection of novelty gifts that you can get for pet owners and animal lovers, in general. There is quite a number of Christmas gifts ideas out there and you can get lots of different things with a variety of different animals, not just the pets I have covered here.
Christmas Gifts Ideas for your Beloved Pets 
Next up, we have Christmas gifts ideas for our pets! I mean, we just can't miss buying something for our furry and feathered friends, now can we? Our pets are just as much a part of the family too and they deserve to celebrate and enjoy the winter holidays too!
I. So here are some ideas for your CATS:
1. Suck UK Cat Scratching Toy
You can get cat scratchers in all shapes and forms to suit all felines and ensure they keep their claws in top shape and your furniture intact. 
2. SlowTon Remote Cat Toy
This should amuse any cat for hours! It will also prove funny for feline owners as well, and they can have fun and play together too! 
Suggested: Best Cat Toys for Safe Indoor Play 
3. Catit Design Senses Super Roller Circuit
This fully interactive toy will surely keep most cats amused and you free to do your chores around the house or to relax. 
II. Next up, we have gift ideas our DOGS will enjoy:
1. Dog Life Stuffing Free Turkey
This toy has squeakers and crinkle things inside to make a lot of noise without producing too much of a mess either as our dogs play with it.
2. Pet Safe Busy Buddy Squeak 'n' Treat Troog Toy
This toy is interactive and squeaks and it dispenses treats while your dog plays with it. So it should make for some lasting play time and amusement!
3. SlowTon Dog Toys, Rope Toy Set
Your dog can chew and play tug of war with you thanks to this toy! Plus it will help keep their teeth clean too!
III. For RABBITS and other SMALL ANIMALS, these should be a joy:
1. SIPW Christmas XMas Festive Wood & Loofa Tree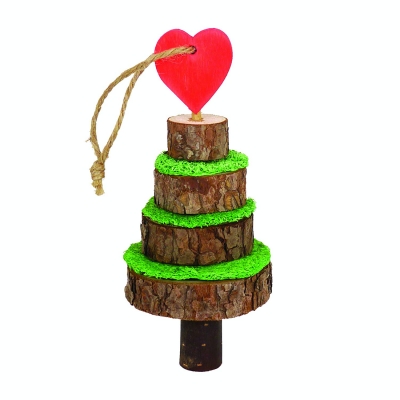 This is a very cute and festive toy for all small animals and even rabbits to chew and play with. I have this one for Speedy and he still likes to play with it.
2. Rosewood Naturals I Love Hay Cube
This is great health chew toy that comes in different sizes to suit all small animals. One of the good things about it is that it can be refilled with more foraging hay.
3. POPETPOP Hamster Chew Toys Natural Wooden Play Toy
This is a great little set of toys that will keep all small animals amused and mentally stimulated thanks to its various and varying items. 
Suggested: Best Guinea Pig Toys for Them to Play With 
IV. Here is something for BIRDS to play with: 
1. Camiter Pet Bird Parrot Cage Toy, Hanging Swing for Shredding / Chewing
This should make any birdcage look festive this season and offer your pet birds lots of enjoyment as they play with them!
Suggested: Best Parakeet Toys to Keep Them Entertained 
Wrapping Up All the Christmas Gifts Ideas
Again, this is just a small list of the very many Christmas gifts ideas available out there for both pets and their owners. Some of these can also make for a great gift for a person who loves animals but does ow one (at least yet).
There are so many different gifts, ones that suit all tastes and budgets – simply too many to list them all. So I have gone with the "for the money" options with all the ideas I have listed. 
But really: the sky's the limit when it comes to spoiling our pets and also bringing a bit of extra happiness to their owners this Christmas!
What gifts are you planning on giving this Christmas? We'd want to see what you added on the list of presents for the nice (and the naughty too) so drop a comment and let's talk!
Happy Holidays, everyone!
Recommended Read: Cool Gifts for Cat Lovers to Make them Jump with Glee