If you're looking to bring a bird into your home, then you will need to find and purchase a suitable cage.
This article goes over some of the best bird cages available for various small to large birds, such as finches, conures, lovebirds, parakeets, parrots, canaries, cockatiels, or budgies.
The criteria used in compiling this list includes price, quality, cage size, and the user opinions of experienced bird owners.


9.
Prevue Hendryx Travel Bird Cage
Ideal for: Short-term traveling
If you have to move your pet bird from one location to another often, we recommend this travel birdcage from Prevue Hendryx.
It comes with a perch and 2 dishes made of stainless steel, perfect for food and water.
The access door is on the side of the cage, which makes it easy for the bird to walk into it.
Pros:
Easy to store, folds flat
Comes with water and food dishes
The bottom grille is easy to remove
Cons:
Not suitable for smaller birds
Can be quite heavy
8. Prevue Pet Products House Style Economy Bird Cage
Ideal for: Housing a small bird (finch, canary) long-term
This Prevue Pet model is a very nice little cage that can hold your bird while you clean his regular cage, or go on a trip to the vet.
It could also be the permanent home of a small finch or canary. Or even an ideal travel or hospital cage.
The design is simple and effective, and the cage won't take up much space.
This is an excellent option for first-time small bird owners on a budget.
Pros:
An excellent travel or hospital cage
Very budget-friendly
Attractive, simple design
Cons:
Not large enough to house a bird that is parakeet-size or for a longer period of time
Not a good option for multiple small birds
7. Kaytee Play n Learn Cage for Cockatiel
Ideal for: A single cockatiel
For a new bird owner bringing home their first cockatiel, this cage is an excellent choice.
The cage is very lightweight, and specifically designed to stimulate your bird.
It is very easy to add toys to this cage to keep your pet entertained.
Pros:
Pop-up play top
A highly interactive and stimulating cage for your intelligent bird
Easy to add and remove toys
Cons:
Not ideal for small birds (including parakeets), as the bar spacing is too wide for them
No cage stand included
6. Prevue Hendryx Shanghai Parakeet Cage
Ideal for: Small birds (
parakeets, canaries)
This cage is another attractive option for a small bird or a pair of small birds.
It comes in several attractive colors, and the design is thoroughly unique.
This is one of the best bird cages suitable for hanging up.
Pros:
Comes in different colors
Very striking design
Can be hung
Cons:
Too small for two parakeets
Small food and water dishes
5. Prevue Hendryx Pet Products Wrought Iron Flight Cage
Ideal for: Multiple medium-sized or small birds (
parakeets, canaries, or finches)
This Prevue model is a massive cage for people who want to make sure their large bird or flock of small birds have plenty of room.
It's a bit pricey, but highly durable and made of quality wrought iron.
This is a cage for serious and experienced small bird owners who know how much space their birds need.
Pros:
Large and spacious
Easy to assemble
Highly durable
The bottom slides out, making it easy to clean
Cons:
This is a very large cage, so finding space for it might be difficult
Not suitable for very strong large birds like an African grey parrot
4. Prevue Hendryx Flight Cage
Ideal for: Small birds such as parakeets, canaries, or finches
This cage will be a great home for a single smaller bird or a pair.
It is very spacious, to give your new friends room to fly, and is made of high-quality material.
The cage is also lightweight and will work with nearly any stand.
Your small birds will love it!
Pros:
Easy to put together
Sturdy and very spacious
Good for beginner bird owners
Cons:
Not ideal for housing any birds larger than a single cockatiel or pair of parakeets
The bottom grate does not slide out
3. Prevue Hendryx Triple Roof Bird Cage
Ideal for: Small to medium-sized birds (
parakeets, cockatiels)
This cage will be a great home for your new parakeet or cockatiel.
It is much bigger than it looks, and your birds will have plenty of space.
It comes in both blue and green, and at a very attractive price.
Pros:
Spacious cage, without being massive
Unique design
Easy tray removal at the bottom
Cons:
No stand available
Tricky to assemble
2. Vision Bird Cage Model M02
Ideal for: A pair of small birds (
canaries, budgies, lovebirds, and finches)
If you're looking at getting a pair of budgies, this Vision Bird model is one of the best bird cages available to you.
The plastic base does a good job of keeping any mess inside the cage.
The doors open inward and serve as a cool landing pad too.
Pros:
Four doors for maximum access
Made of high-quality materials
Revolutionary debris guard
Cons:
No slide-out tray
Assembly instructions are lacking
1. Mcage Large Wrought Iron Flight Cage
Ideal For: Multiple small birds, or two to three medium birds (
parakeets, canaries, or finches)
This Mcage model is simply one of the best bird cages available because of its flexibility.
It can fit a lot of different types and number of birds – everything from a small flock of finches to up to three cockatiels.
It's a good fit for conures too.
It's a very sturdy cage made of quality wrought iron material, at a good price.
Pros:
Well-constructed with quality wrought iron material
A good option for many different types or combinations of birds
Excellent value for the money
Cons:
Unexciting design
Not suitable for large, strong birds
Conclusion
Remember to always carefully research the species of bird you are hoping to get.
This way, you can determine how much space they really need before purchasing a bird cage.
It's always better to have more space than too little. Hopefully, this list of best bird cages has given you some ideas.
Do you feel like we missed some best bird cages worth mentioning? Be sure to share your thoughts below!
Recommended Read: Best Rope Toys for Birds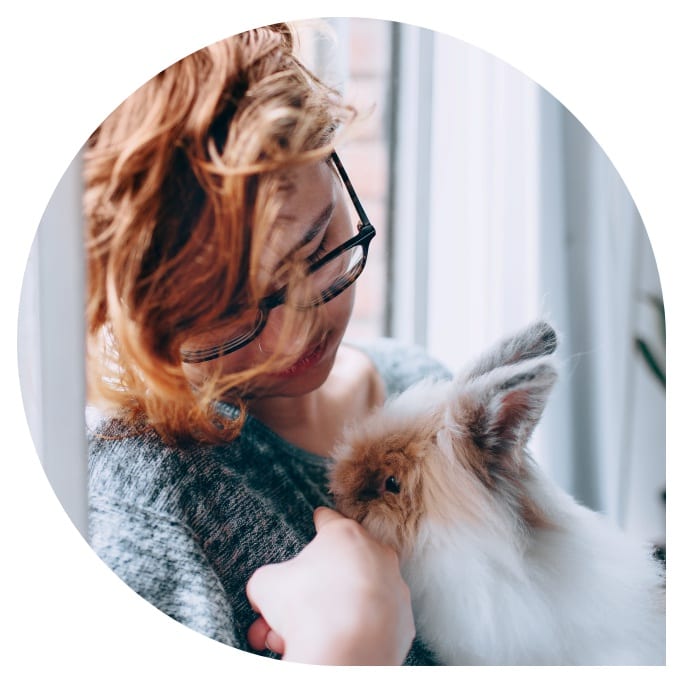 Roxane is a self-professed animal lover that has had her fair share of companions. From the tender age of 5 till now, she's had cats, dogs, rabbits, bunnies, turtles, fish, hamsters, guinea pigs, and even a chicken and rooster pair. With such a vast experience, it's no wonder she's written and will continue writing about the best toys and accessories for various pets.