A critical part of keeping pet hamsters healthy and happy is making sure that they can exercise as often as possible.
For that reason, hamster owners should offer their pet rodents a proper place to exercise.
Without a doubt, the most well-known and effective prop that helps your hamster exercise is a hamster wheel.
To help you make the best choice, our guide here goes over the best hamster wheels on the market, their top features, and pros, and cons. So, let's get started!
7. Love Hamster Wheel
8" Pet Comfort Exercise Wheel
Ideal for:
Larger hamsters
Chinchillas, hedgehogs, and gerbils
This hamster wheel is perfect for large hamsters, due to its 8-inch size.
You can easily attach it to your hamster's cage, and watch it enjoy it in no time.
The wheel is comfortable, made of thick plastic, and has a non-slip interior. It is also quiet for your convenience.
The Good:
Stable and secure
Spacious
Made of premium-grade materials
The Bad:
🌵 Difficult to put together
🌵 Might stop spinning after a while
6. Kaytee Silent Spinner Exercise Wheel
Ideal for:

Large hamsters
Designed for pets such as hamsters, rats, and chinchillas, the Kaytee Silent Spinner Exercise Wheel is considered to be the best hamster wheel by quite a few rodent lovers.
Its 12 inches provide a spacious and comfortable environment that encourages movement, without feeling oppressive to the animal.
The Good:
Completely silent thanks to patented technology
Spacious and well-ventilated
Perfectly safe two-toned plastic surface
The Bad:
🌵 Slightly bulky
🌵 Not as stable as other hamster wheels
5. Trixie Exercise Wheel
Ideal for: Hamsters in medium and large cages
This is a large and spacious hamster wheel that promotes healthy exercise while protecting the spines of the animals.
Its high-quality mechanism works smoothly and quietly.
In order to be as functional as possible, it can be easily attached to one of the cage's walls.
The Good:
High-quality mechanism that runs smoothly and efficiently
Very affordable
The Bad:
🌵 Does not fit in small cages
4. Love Hamster Wheel
Pet Noiseless Spinner
Ideal for: Small and dwarf hamsters
Despite being compact and lightweight, this wheel is comfy and stable enough to guarantee the continuous enjoyment of small and dwarf hamsters.
Made with PP material, the Love Hamster Wheel is non-toxic and incredibly durable.
Additionally, its design allows the wheel to be attached to any cage with ease.
The Good:
Made entirely with premium-grade PP material
Stable and slip-free
The Bad:
🌵 Can be somewhat wobbly when attached to certain cage types
3. Onpiece Running Flying Plastic Disc
Ideal for: Hyperactive hamsters
This product's innovative and groundbreaking design allows hamsters to run intensely and freely without becoming injured.
Additionally, it makes for a sturdy base that promotes durability and stability.
With a 30cm diameter, it's also spacious and comfortable.
The Good:
No-slip structure and materials
Smooth and quiet operation
The Bad:
🌵 Some customers have complained about the wheel's stiffness
🌵 The base can be hard to attach
2. Ware Manufacturing Flying Saucer Exercise Wheel for Small Pets
Ideal for: Small, but energetic hamsters
This fun, colorful, and dynamic hamster wheel has gained a lot of attention due to its creative design.
However, it's also very effective at promoting exercise and improving the well-being of your beloved pet hamster.
As if that was not enough, it's completely tail-safe and toe-safe, ensuring pets will only get positive results from using it.
The Good:
Unique solid running surface and structure.
Completely toe-safe and tail-safe
The Bad:
🌵 Due to its compact size, it is not recommended for medium and large hamsters
1. Exotic Nutrition Silent Runner 9″ Pet Exercise Wheel
Ideal for: Hamsters that are wall-huggers
Another of the best hamster wheels on the market, the Silent Runner has a simple and effective design.
Made with a combination of metal and non-toxic plastic, it's solid enough to be used daily without coming apart.
Additionally, it's spacious and ergonomic enough for easy cleaning.
The Good:
Features entry holes that are attractive to hamsters
Features axle-free construction and textured running tracks
The Bad:
🌵 Can be somewhat loud
Conclusion
Getting the right hamster wheel for your pet can be incredibly beneficial. This simple product enables your little friend to run safely whenever it feels the urge to.
At the same time, it provides a reliable source of entertainment and distraction that most hamsters will truly appreciate.
Let us know in the comments what the best hamster wheels you've ever bought are!
Recommended Read: Best Hamster Balls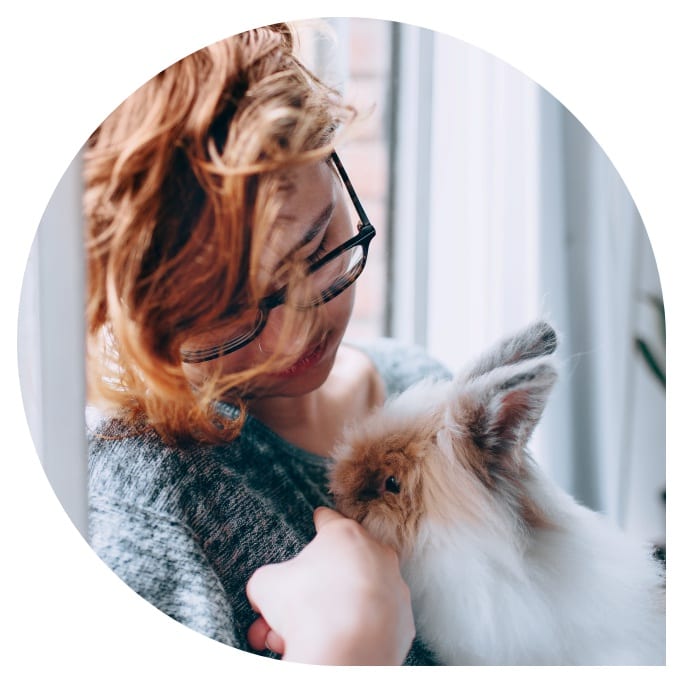 Roxane is a self-professed animal lover that has had her fair share of companions. From the tender age of 5 till now, she's had cats, dogs, rabbits, bunnies, turtles, fish, hamsters, guinea pigs, and even a chicken and rooster pair. With such a vast experience, it's no wonder she's written and will continue writing about the best toys and accessories for various pets.