Amazon Prime Day 2019 is upon us and while we totally encourage you to get new things for you, but don't forget about your pets either!
Or maybe the quantity of products on offer is a bit too much for you? Not a problem anymore!
Below, you can find a list of some of the best products you can get for your pets on this special prices day.
The guide includes toys, gear, and accessories for cats, dogs, domestic birds, fish, and small house animals including rabbits and hamsters.
Keep in mind! Amazon Prime Day is available and open only to Amazon Prime members.
But more about this after the list (scroll down below for details!).
Amazon Prime Day 2019: Deals
🐈 Cat & Kittens Toys, Products, and Accessories 🐈
1. SportPet Designs Large Portable Kennel- Indoor Outdoor Crate Pets
2. Furhaven Pet Cat Tree | Tiger Tough Cat Tree House Perch Entertainment Playground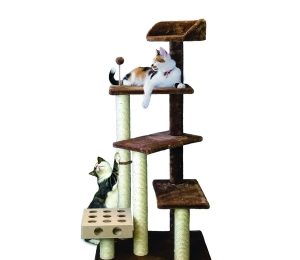 3. Furhaven Pet Cat Bed Furniture
4. AroPaw Cat Toys Interactive
5. Zenes Funny Cat Toy Butterfly
🐕 Dogs & Pups Toys, Products, and Accessories 🐕
1. PetSafe Pet Screen Door – Dog and Cat Door for Screen Door
Another great thing about it? It also comes in a small version fit for a cat too.
2. Bagel Pet Dog Bed By Majestic Pet Products
3. PoyPet No Pull Dog Harness, Reflective Vest Harness
4. Gooby – Fleece Vest, Small Dog Pullover Fleece Jacket with Leash Ring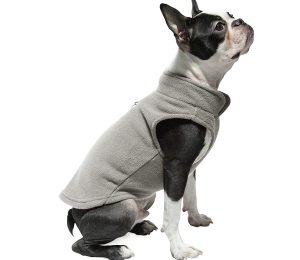 5. Furhaven Pet Dog Bed | Orthopedic Round Cuddle Nest Snuggery Burrow Blanket Pet Bed for Dogs & Cats
Another great thing about it? It works for cats too!
🐇 Small Animals Toys, Products, and Accessories 🐇
1. FLAdorepet Small Animal
2. Amakunft Small Animals C&C Cage Tent, Breathable & Transparent Pet Playpen
3. JYYG Small Pet Pen Bunny Cage Dogs Playpen
🦜 Domestic Bird Toys, Products, and Accessories 🦜
1. BWOGUE 5pcs Bird Parrot Toys
2. QBLEEV Parrot Playstand Bird Play Stand
3. pranovo Bird Cage Seed Catcher Seeds Guard Parrot
Amazon Prime Day 2019: Things to Know
As mentioned in the intro, Amazon Prime Day is an offer available only to Amazon Prime day users.
Although called Day, this promotional period extends over 48 hours. This year, it takes place on July 15 and July 16, starting at noon.
If you aren't a Prime member already, you can sign up for a free 30-days trial period that you can later extend or cancel.
Besides pet toys, you can also get electronics, personal care products, and many more others for you and your family.
Suggested Read: Dogs & Pups
The TPR Team invites you to read informative pieces and specialized opinions from experts in all things dogs, cats, birds, fish, hamsters, rabbits, and all things pet, in general.